Skyrim print set - The Dawnbreaker and Iron helm.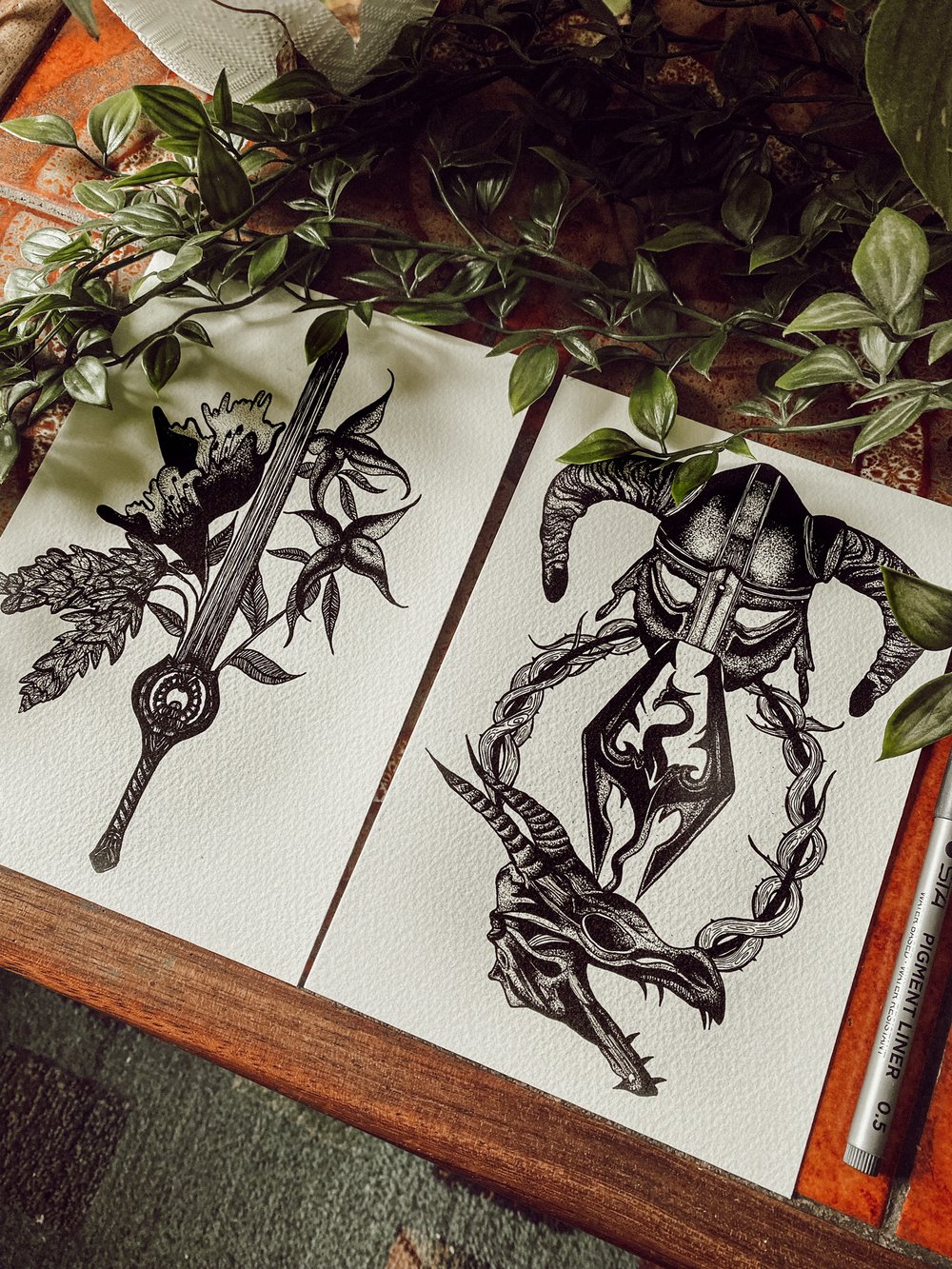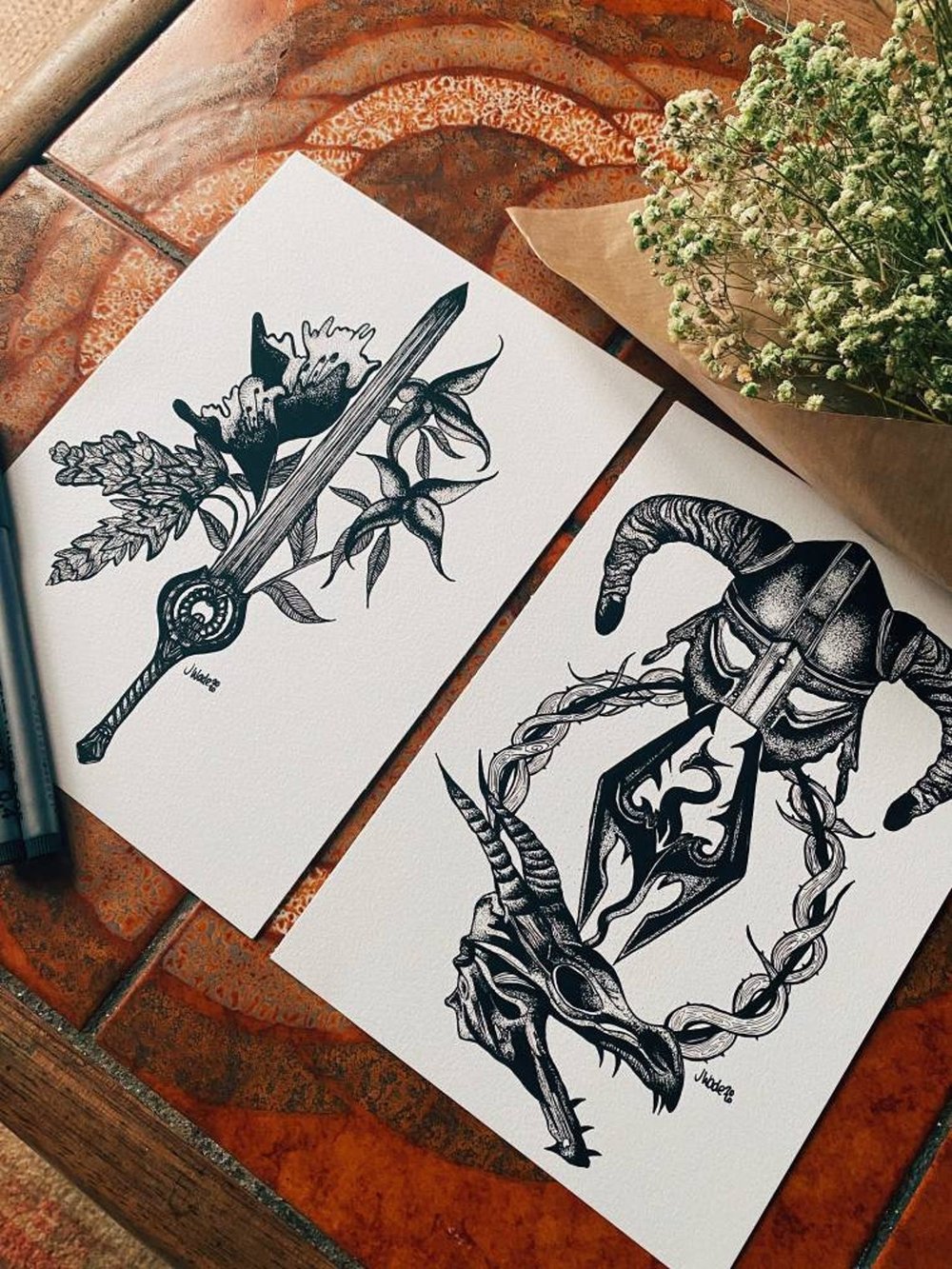 The Skyrim inspired print set is a perfect gift for any elder Scrolls lovers!
Dawnbreaker print with nightshade, deathbells and mountain flowers!
Iron helm print with Skyrim logo and a dragon skull!
Both illustrations printed onto 300gsm textured watercolour paper for a beautiful finish.
Frames not included.